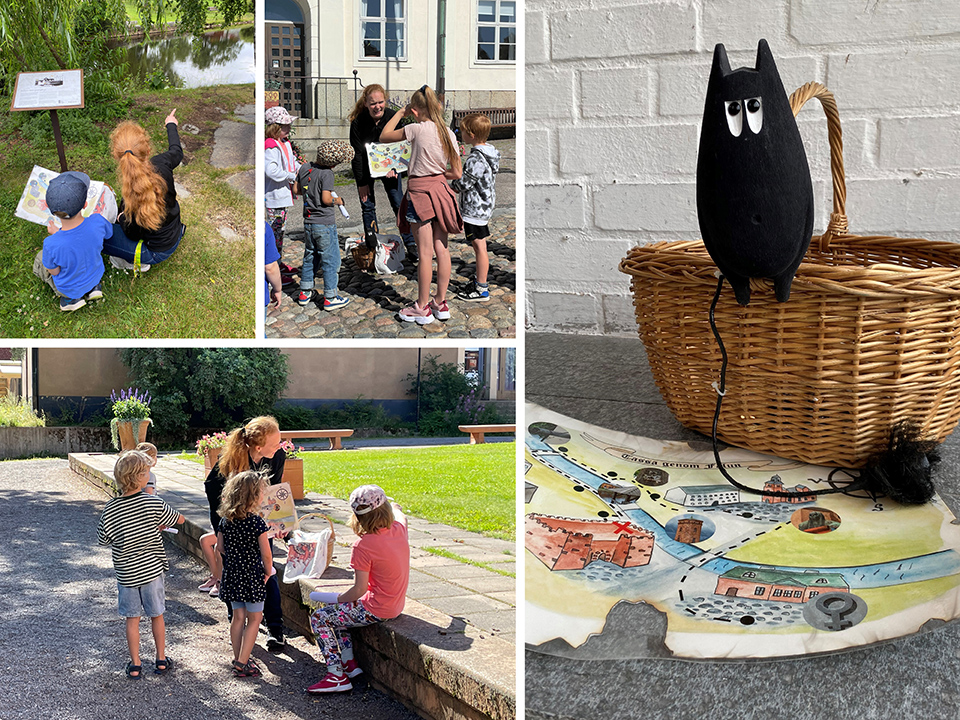 City tour for children: Pawing around Falun
Date: June 30
7, 14, 21, 28 July
4, 11 August
Time: 10.15, about 1 hour
Price: SEK 50/person
Buy a ticket
NOTE. Participating children must be accompanied by a responsible adult during the hike.
Rec. age 4-10 years.
The blackbird has hidden a treasure and does not want to tell where it is. Fortunately, we got a map! A city walk for children where we playfully discover and explore the city and its history. Come along and look for the treasure!
The trip is a repeat of last summer's popular historical treasure hunt.
Tassa through Falun came in joint second place in the "Pedagogical Award of the Year".
Start outside the Dalarna museum.
Viewing for children: Paw through the museum
Date(s): 9, 16, 23, 30 July
Time: 11.30, about 1 hour
Price: 95 SEK
Buy a ticket
Rec. age 4-8 years.
Darksuggan's animal companions can be found throughout the museum, painted in paintings or as sculptures and objects. Join our little creature and help her find all her friends again.
With our mischievous dark sow sitting on the guide's basket, we discover
the museum together and get to learn more about Dalarna and its history in a playful way.
Did you wade through Falun last year?
Now comes the independent sequel Tassa through the museum.
Accompanying guardian joins for free.
The sweet ride and The horrible ride
-two hikes for children in the world heritage city of Falun
Go on a journey of discovery with Berguven or the goat Gull-Viva!
With the help of a map, or via an app on your mobile, you look for QR codes that provide exciting and fun facts about the places you are.
All children who attend the opening are offered apples and a book each.
Start and finish at the Dalarna museum entrance.
The hikes have been developed with support from the Danish Agency for Growth.
Sneak in on Mörksuggan's trail!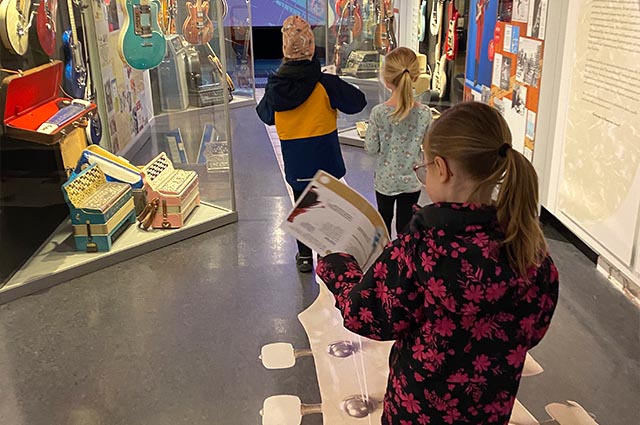 The tricky questions are suitable for children from 6 years. Smaller children can only look for Dark Sows.
I have hidden in dark corners of the museum.
Bring the family, be enchanted by the mystery and come here and look for me!
The dark suction booklet is picked up at the reception.
Mörksuggan's friend bingo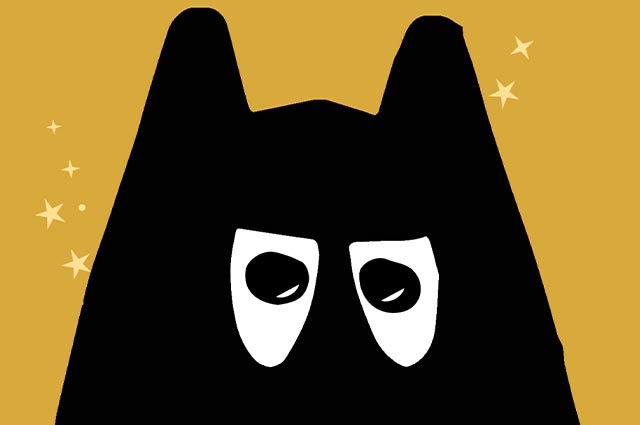 Find Mörksuggan's animal friends.
Compete against yourself or against a friend.
Suitable for ages 9 and up.
Bingo cards are picked up at the reception
The tannery - Children's workshop
At the Dalarna museum, visitors big and small are welcomed to our children's workshop where there are free activities that you can do on your own.
Community fabric
Welcome to weave in our large wall frames! Weave freely with different materials and contribute to a large community fabric. Both young and old are free to experiment. We look forward to seeing the weaves grow.
Color it
Be inspired by the exhibition "Gubbar och Stubbar" and color a graphic sheet by Einar Norelius.