Sneak in on Mörksuggan's trail!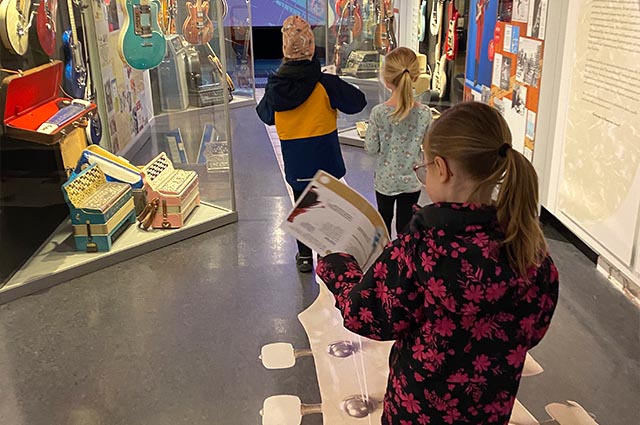 The tricky questions are suitable for children from 6 years. Smaller children can only look for Dark Sows.
I have hidden in dark corners of the museum.
Bring the family, be enchanted by the mystery and come here and look for me!
The dark suction booklet is picked up at the reception.
Mörksuggan's friend bingo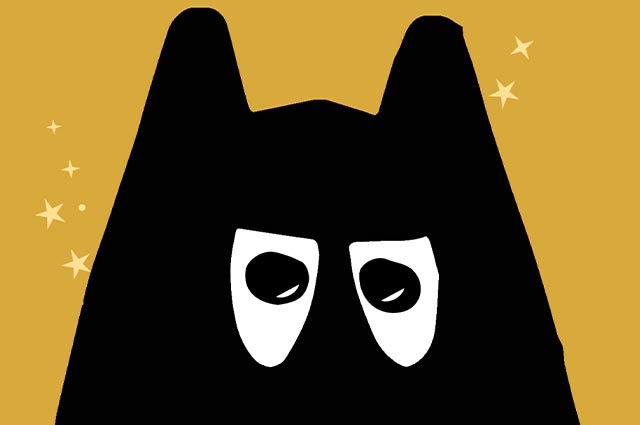 Find Mörksuggan's animal friends.
Compete against yourself or against a friend.
Suitable for ages 9 and up.
Bingo cards are picked up at the reception
The tannery - Children's workshop
At the Dalarna museum, visitors big and small are welcomed to our children's workshop where there are free activities that you can do on your own.
Community fabric
Welcome to weave in our large wall frames! Weave freely with different materials and contribute to a large community fabric. Both young and old are free to experiment. We look forward to seeing the weaves grow.
Color it
Be inspired by the exhibition "Gubbar och Stubbar" and color a graphic sheet by Einar Norelius.