Calendar
In our calendar, you will find programs that are arranged both in the museum, digitally and out in the county.
See ours calendar for more programs.
Color and windows
May 21 at 11: 00-15: 00.
Craft demonstrations
Lectures
Advice in building maintenance
Family activities
This is a day for all of you who are curious about traditional paint and window crafts.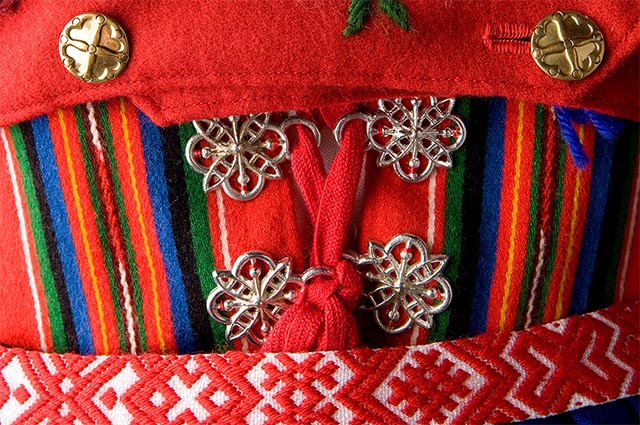 Memories from Dalarna
Viewing every day in Swedish v. 25 - v. 33.
13.30. 95: - per adult and 40: - children (up to 20 years, recommended age from 7 years) 7 years and under free.
Limited number of places, pre-booking is recommended. The pre-booking opens closer to v.25. Read more here
Guided tours in English every Tuesday, Wednesday, Thursday and Friday. Between w.26 - w.33.
Time: 3.30pm
Price: 95 SEK adult and 40 SEK children
Pre-booking is recommended.
Read More
The cultural journey
The Dalarna Museum is part of The cultural journey. Are you interested in visiting more of Dalarna's cultural-historical destinations? Buy the culture pass as
is filled with bargains!
Avesta Art
The Carl Larsson farm
Dalarna Museum
Falu Gruva
Ornässtugan
Hildasholm
Nils Olsson
The Wrath Museum
The Porphyry Museum

The passport is valid for two years from the date of purchase.
Price 125: -
Read more about the Culture Journey at Visit Dalarna
The cultural journey
Dalarna art trail
Plan this summer's art trip
around Dalarna!
This year's exhibition program will be presented in May,
so warmly welcome back then to get started
plan this summer's art trip around Dalarna!
For the best view of what is happening see facebook.com/dalarnaarttrail
instagram.com/dalarnaarttrail
> Here you will also find tips on other strawberry places along the Dalarna Art Trail.
The magazine move
In 2019, the museum's warehouse relocation began.
The museum's magazine has been given new, better premises for the purpose. On "Tallen" everything will have its place when the move is complete.
Four associations share the Dalarna Museum's stimulus contribution

Four associations share the Dalarna Museum's stimulus contribution

Dalarna's museum recently announced a stimulus grant of a total of SEK 50 in the area of ​​cultural history and cultural heritage. This was the second year in a row of such a call. The call has been aimed at smaller associations, foundations, museums and other organizations that work with cultural heritage.

Through the grants, Dalarna's museum wants to stimulate the development and supply of a living cultural heritage. In this way, the museum hopes to be able to contribute to everyone who lives or moves in Dalarna being able to take part in the cultural heritage up close.

This year, Dalarna's museum also wanted to draw attention to the fact that it is a hundred years since Sweden became a democracy with universal and equal suffrage.

- That is why we have especially looked for applications that in some way relate to themes such as democracy, democracy development, respect for human equality and freedom of expression, freedom of expression and the press, says Christer Björklund, county museum director.
Dalarna's cultural heritage is alive to say the least and has an impressive breadth and richness of ideas, continues the county museum director.

- Like last year, several interesting applications were received from different parts of the county, which together show that the work with

A decision has now been made to award grants to the following organizations:

International Women's Association in Borlänge
The grant encourages the association's continued work with an exhibition to make visible women from different cultures and ethnicities and their significance for society. Dalarna Museum believes that the exhibition and planned ancillary activities can contribute to curiosity and learning about the importance of diversity.

Leksand Folk High School
In Laknäs, brick production was carried out with local clay for a long time, first for housing needs but later also for sale. Production ceased in the 1950s, but the clay remains during later vegetation. Grants are given to try new production with Laknäsleran, as a way to draw attention to local cultural history, sustainability issues, local production and an understanding of how Laknästegel was manufactured.

Sollerö Hembygdsförening
The grant is given to the association that plans to develop the visitor activities on Sollerön and strengthen the experience and understanding of the place. The association wants to do this by producing and setting up more information boards on the homestead and at the nature and culture trail that exists in the area, something that the museum now supports.

The association Ingmarsspelen
For more than 60 years, the Ingmar Games have brought to life the story of the people in Nås who emigrated to Jerusalem in the late 1800th century and formed a colony of believers there. The grant is granted for the investment of certain equipment. It is needed to be able to show parts of a visual material that comes from the photography activities that some of the emigrated Nås residents were involved in creating in connection with the games. The photographs show, among other things, important events in the development of Palestinian society.
Scholarship to apply for

Artist scholarship from Ragnar and Birgit Åhlén's foundation for art in Dalarna

The date for the application 2022 will come later.

Ragnar and Birgit Åhlén's foundation for art in Dalarna aims to promote scientific research on art in Dalarna. As part of this, the foundation annually awards one or more scholarships to young aspiring artists for their education. The requirement is that the applicant originates from or conducts his business in Dalarna.

In 2021, the distributable amount amounts to SEK 25.

Your application should include a CV, information on how a possible scholarship will be used and photos and / or other descriptions of your art. No special application form is available.

You are welcome to send in your application to one of the addresses below no later than 21 November 2021.

Ragnar and Birgit Åhlén's foundation for art in Dalarna
Scholarship 2020
Dalarna Museum
Box 22
791 21 Falun

Email address: ahlenstiftelsen@dalarnasmuseum.se