Whale drills, embroidery, valley painting, charring, and archeology
Here are presented the lectures and events that Dalarna's museum can offer.
To book a lecture, send an e-mail to bokning@dalarnasmuseum.se with information about which lecture, where it will take place and when.
THE TRACKS OF FALUN'S GREEN ROOMS DURING THE 1600-1700S
Archaeologist
The city of Falu has over the years been investigated archaeologically on several occasions and thereby we have gained an increased knowledge of its older buildings. In recent years, we have also found traces of cultivation in the city through new methods. This means that the image of the living environment in older Falun has changed. In the field of urban archeology, a new branch has emerged over the past decade - Garden Archeology. By developing new methods and issues, cultivations of various kinds have been identified in many Swedish medieval and early modern cities, including Falun, despite the rust smoke that lay like a blanket over the city.
TRACKS OF FOOD AND DRINK DURING THE 1600-1700S
Archaeologist
Focus on the results that emerged from the archaeological investigations in Kv. West Falun.
URBAN CULTIVATIONS DURING THE 1600th - 1700s
Archaeologist
In recent decades, a new branch of archeology has emerged, Garden Archeology.
Within the field, the focus has been on two different areas: partly castle and manor environments, but also the cities' green spaces, ie the cultivated parts of the cities, e.g. Falun, Linköping, Växjö, Kalmar. In several cities, a change has been seen during the Middle Ages compared to early modern times. In medieval city gardens, archaeologists have mainly found mixed contents of vegetables and medicinal plants, while in early modern times, traces of tobacco cultivation, ornamental gardens with cut flowers, berry bushes and oranger cultivation appear.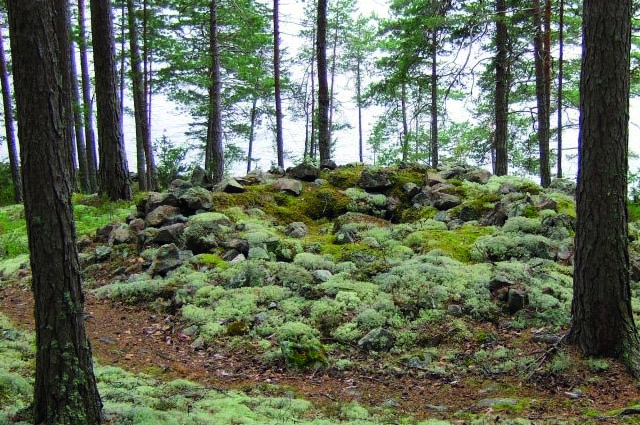 THE ANCIENT IN THE DALARS
Archaeologist
The ancient times in Dalarna with emphasis on are built.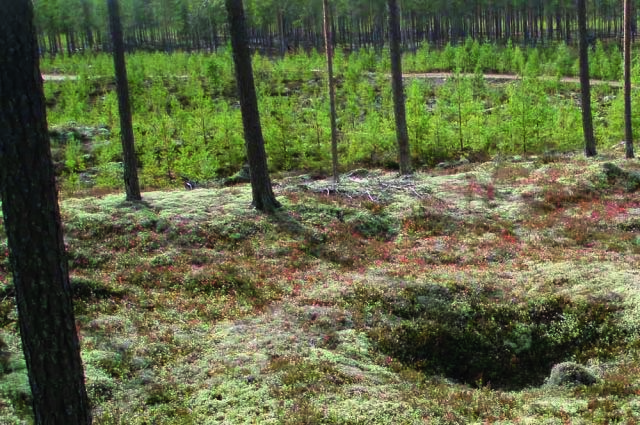 HUNTING FOR THE TIME
Archaeologist
How hunting during prehistoric and historical times could take place in Övre Dalarna and examples of where you can see remains of these hunting grounds. Can be done with emphasis on your area.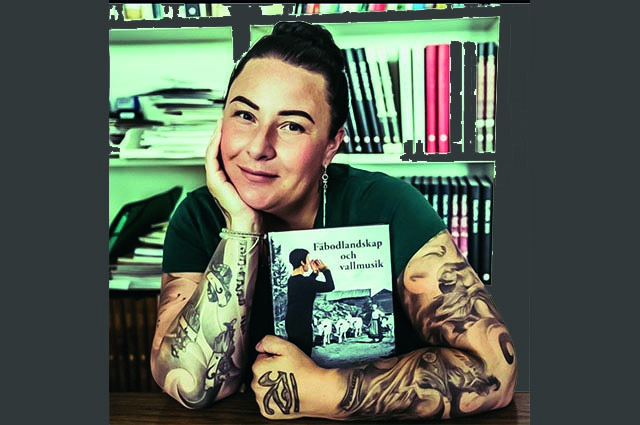 WOMEN'S VOICES
Musician Jennie Tiderman-Österberg
What exactly is grass music and charring? Why did the music of the summer pasture culture become a tradition that
carried and developed by women? How is grass music used today?
These, and many more, questions are answered and discussed in this lecture.
Jennie TidermanÖsterberg navigates through the history of contemporary meadow music with exciting facts, stories and loud examples of gelling and enticing calls from Dalarna and Gästrikland.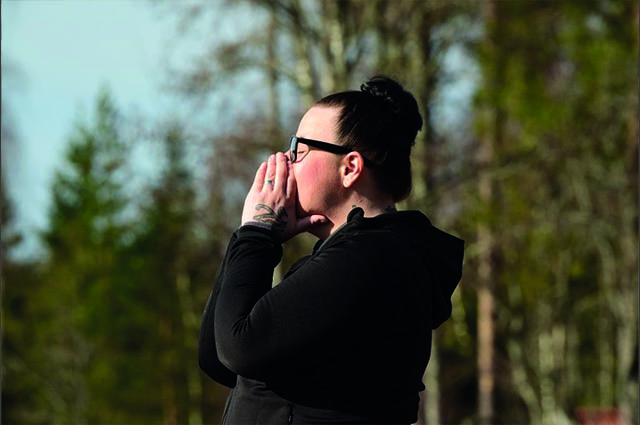 BALLING WITH NATURE AS A DUET PARTNER
Musician Jennie Tiderman-Österberg
Jennie Tiderman-Österberg, music antiquarian, goes into the depths of the gale and tells about
tone content, frequencies and how to best reach out with your cries outdoors. Also a short history
around grass music is presented.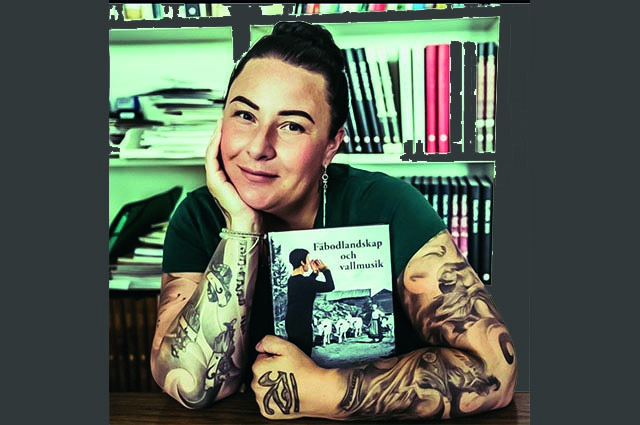 WALLPAPER MUSIC IN FAIRY LANDSCAPE
Musician Jennie Tiderman-Österberg
This is a performance that takes place on mountain pastures and out in the meadow forests. During an entire evening, the history and contemporaries of grassland music are presented, detailed studies of gales, horns, handphones and playing pipes. We also get to learn about the summer pasture farm from a practical perspective, with a focus on livestock farming and dairy farming in consultation with today's summer pasture farmers. The evening ends with a concert that contains all the parameters of the grass music: shouts, horn songs and hand-held fanfares.
THE ROSE - AN EMBROIDERED LOVE STORY
Antiquarian Anna-Karin Jobs Arnberg
About the rose as an embroidered motif throughout history.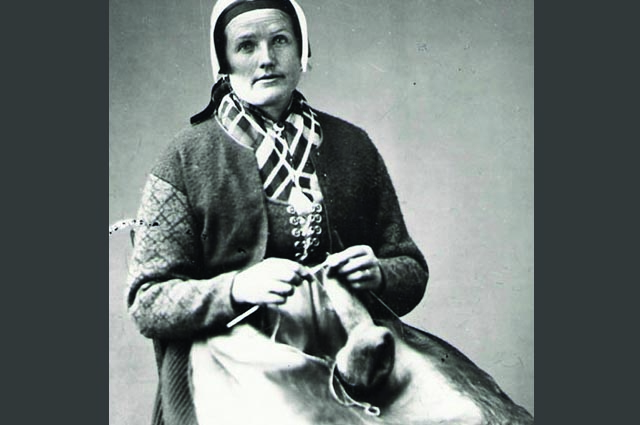 KNITTED IN THE DALARS
Antiquarian Anna-Karin Jobs Arnberg
A lecture on life sweaters and hand clothes.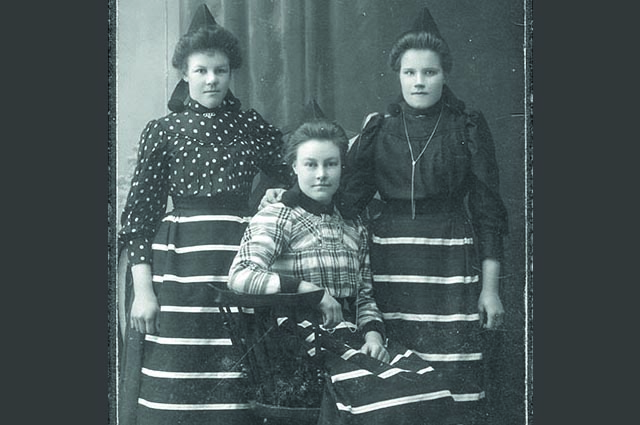 FOLK UNIFORM AND SLIM
Antiquarian Anna-Karin Jobs Arnberg
A lecture on the development of fashion in costume in Dalarna.
Å APPLY TO DO EVERYTHING FOR THE TOURIST
Antiquarian Anna-Karin Jobs Arnberg
About how the suit became a symbol for the marketing of Dalarna.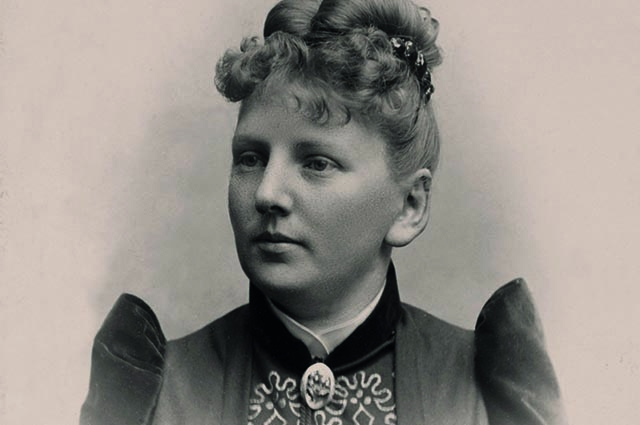 LILLI ZICKERMAN-HEMSLÖJDENS FOUNDER
Antiquarian Anna-Karin Jobs Arnberg
MIDSUMMER BREADS AND WHALE DRILLS
Antiquarian Anna-Karin Jobs Arnberg
About dressing up in connection with a party and celebration.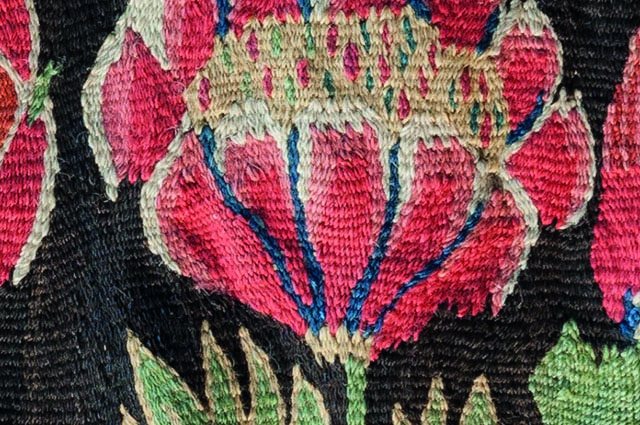 THE MAIN GREATNESS OF THE HOME WAS MADE OF THE RICH WEAVES
Antiquarian Anna-Karin Jobs Arnberg
About magnificent fabrics in the farmer's home.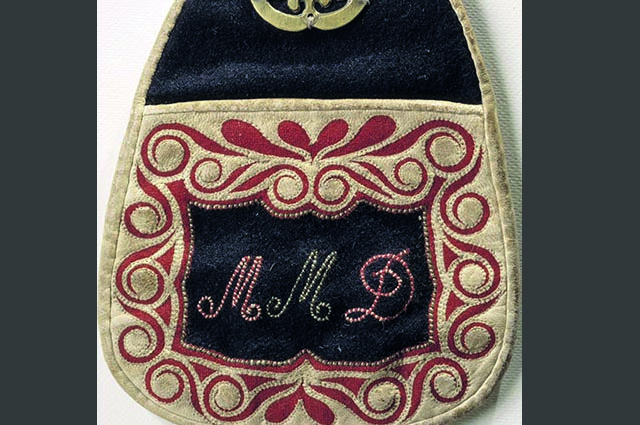 TEXTILE TECHNIQUES FOR SURVIVAL
Antiquarian Anna-Karin Jobs Arnberg
A lecture on the practice of textile techniques from a business perspective.