Memories from Dalarna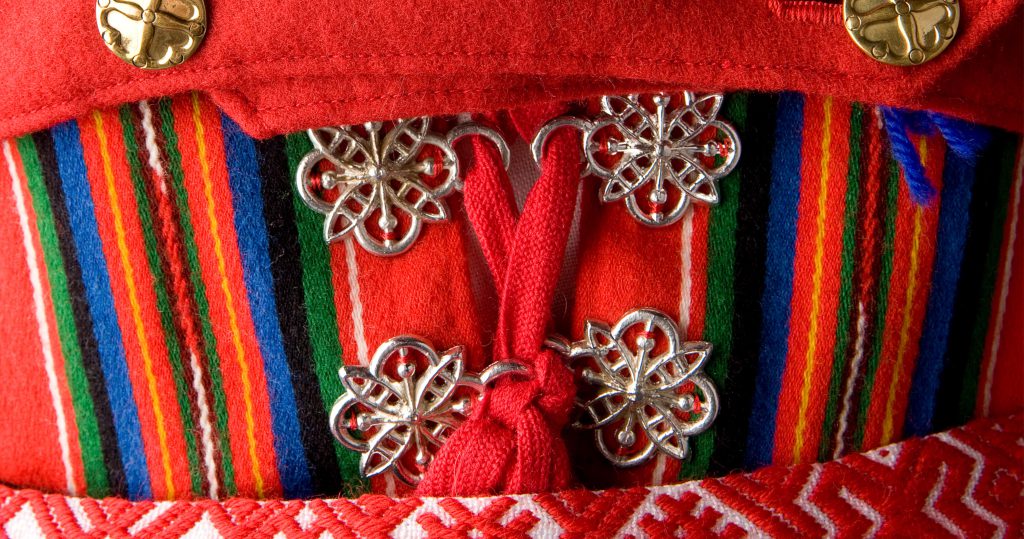 Why is the Selma Lagerlöf statue in the middle of Falun? What did the farmers think a crocodile looked like in the 1700th century and how did a small painted wooden horse become a symbol for all of Sweden?
These are some of the questions answered during this tour through the museum's most popular exhibits.
We tell about the people, the craft and the forward-thinking spirit that has characterized Dalarna throughout history and is reflected in our days.
The viewing can be booked for groups of up to 20 people.
Contact us at bokning@dalarnasmuseum.se
Enrich your museum visit with a guided tour.
Lunch display – This is where the cupboard should be
Painted furniture from the museum's magazine.
Date: January 25
Time: 12:00
Price: SEK 95 / person
Shown by Sebastian Selvén
Buy a ticket here
Last chance to get in the middle of the Dalarna Museum's warehouse move and see painted cabinets and furniture in a way you've never been able to see them before. Antiquarian Sebastian Selvén talks about furniture from all over Dalarna, now on its way to its new warehouses."
Lunch screening – Selma Lagerlöf
Everyone is talking about Selma.
Date: February 22
Time: 12:00
Price: SEK 95 / person
Shown by Marina Andersson
Buy a ticket here
It is over 160 years since the author and Nobel laureate Selma Lagerlöf was born, but we still talk about her life and books. What makes Selma Lagerlöf relevant even today when many of her contemporaries have been forgotten?
Lunchtime viewing - Archeology in the World Heritage
Date: March 29
Time: 12:00
Price: SEK 95 / person
Shown by Eva Carlsson
Tickets will be available for purchase shortly.
More info about the show to come.
Lunch screening – AB Albin Hagström
Date(s): 26th of April
Time: at 12.00 – 13
Price: SEK 95 / person
Shown by Ann Olander
"Per Albin Hansson built the community center, Ingvar Kamprad furnished it and the Hagström family filled it with music."
That's how Hagström's importance to Swedish music history could be described. AB Albin Hagström began manufacturing accordions in 1931, but it was the guitars that took the Hagström name worldwide. The show gives a short version of the story of the small family business in Älvdalen that conquered the music world. A success story about music and popular culture, but also about entrepreneurship, industry and production.
Lunch Show - Mr. Fridell and Mr. Simmons
Date(s): 31 May
Time: at 12.00 – 13
Price: SEK 95 / person
Shown by Anna-Lena Rågfelts
Come along to a screening and lecture about one of our greatest graphic artists, the faluson Axel Fridell. His most famous graphic magazine Mr. Simmons has become a symbol of Swedish graphics at its best. Axel Fridell was a restless soul and during his short life was often on the move. His images of cities and interiors and portraits are depicted with a sure eye and captured with a great sense of light, black and the gray scales in between.
Clothes, costume and fashion.
A display of costume and textile exhibition.
Date(s): 21 June
Time: at 12.00 – 13
Price: SEK 95 / person
Shown by Anna-Karin Jobs Arnberg
Tickets can be purchased closer to the show date.
Dalarna has over forty different parish-specific costumes. Some of the costumes span four hundred years of clothing and fashion development, which in turn has created a whole wardrobe of clothes for different festivals and seasonal uses. Other costumes have been created during the 1900th century and have been used as costumes on special occasions. The costumes of the Dalars have always fascinated and been an expression of identity, pride, community and, not least, craftsmanship.
Book a guided tourg
Get more out of your museum visit
Through a viewing of our exhibitions, you will gain an in-depth knowledge of Dalarna's cultural history.
We offer viewings for, for example, school classes, SFI, associations, tourist trips and private parties.
The recommended maximum size for a group is 20 people.
Send your booking request to bokning@dalarnasmuseum.se
Price for groups:
Existing viewings during regular opening hours SEK 2000 (group of 10-20 people).
Customized viewings and groups of more or less than 10-20 people according to quotation.