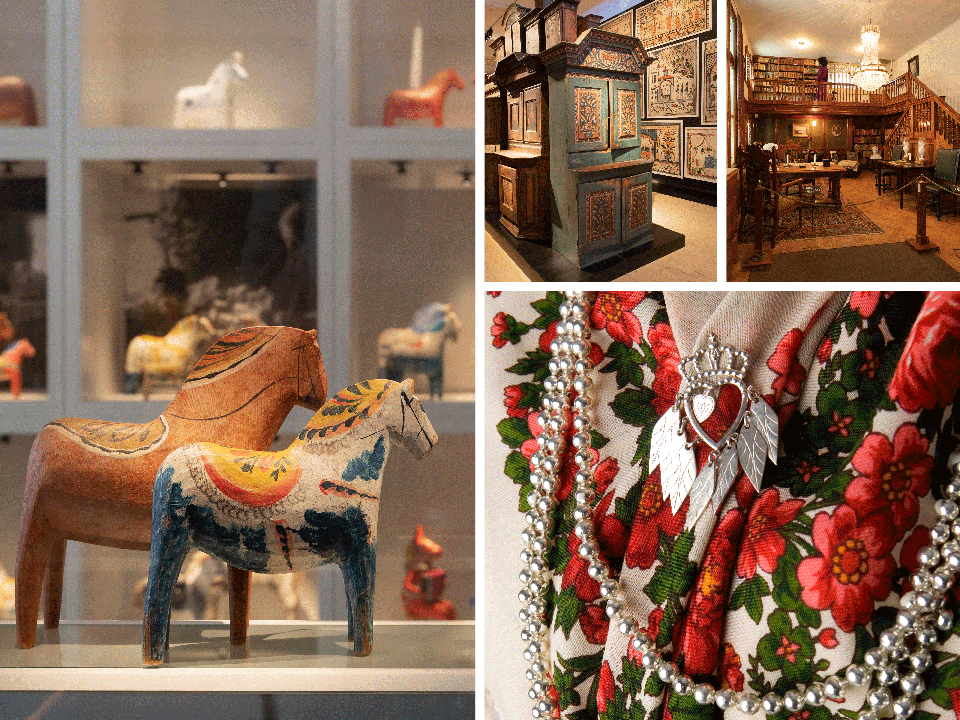 Memories from Dalarna
Date and time: v. 26-33 Tue-Fri at 11.30 a.m. and 15.30 p.m.,
Sat-Sun 15.30:XNUMX p.m
Price: 95 SEK
Buy a ticket
Shown Why is the Selma Lagerlöf statue in the middle of Falun? What did farmers think a crocodile looked like in the 1700th century and how did a small painted wooden horse become a symbol for all of Sweden?
These are some of the questions answered during this tour through the museum's most popular exhibits.
We tell about the people, the craft and the forward-thinking spirit that has characterized Dalarna throughout history and is reflected in our days.
Enrich your museum visit with a guided tour.
The viewing can be booked for groups of up to 20 people.
Contact us at bokning@dalarnasmuseum.se
From black and white to colorful
Art that amazes and brings joy
Date(s): 17, 19, 24, 26 and 31 May
2, 7, 9, 14, 16, 21, and 30 June
5, 12, 14, 19 and 26 July
2, 4, 9, 11, 16 and 18 August
Time: at 13.00 – 14
Price: SEK 95 / person
Buy a ticket
Since the 1940s, the Dalarna region has built up an art collection consisting of over 20 different works of art.
This summer, Dalarna's museum is showing parts of Region Dalarna's art collection in the art gallery, from older black and white to colorful contemporary ones. What is in the collection? What can public art look like? Discover photography, graphics, textiles, painting and sculpture by nationally and internationally recognized artists.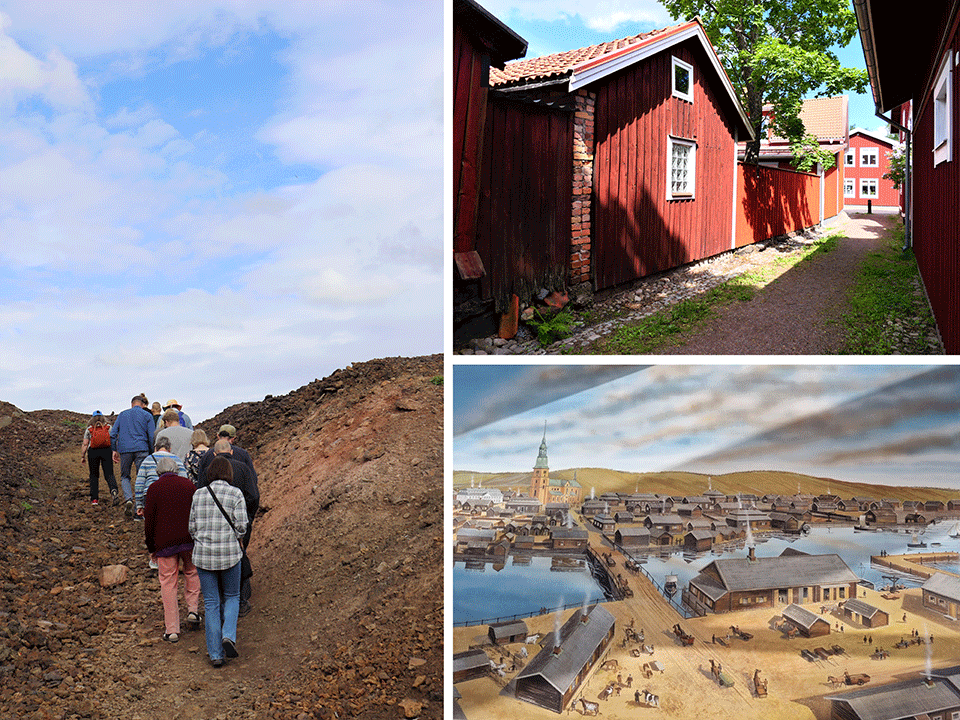 City walk: Visible and invisible
Date(s): 29 June
6, 13, 20, 28 July
3, 10 August
Time: at 10.00, about 1 1/2 hours
Price: SEK 150 / person
Buy a ticket
The 1600th century is an interesting and important period in Falun's history.
Join us on a tour where we show both what is visible in today's city and, with the help of archaeological results, tell us about what is hidden beneath the surface. Start outside the Dalarna museum. We walk about 3 km together.
NOTE. The tour is not suitable for prams or wheelchairs as we walk on an uneven path over the slag heaps.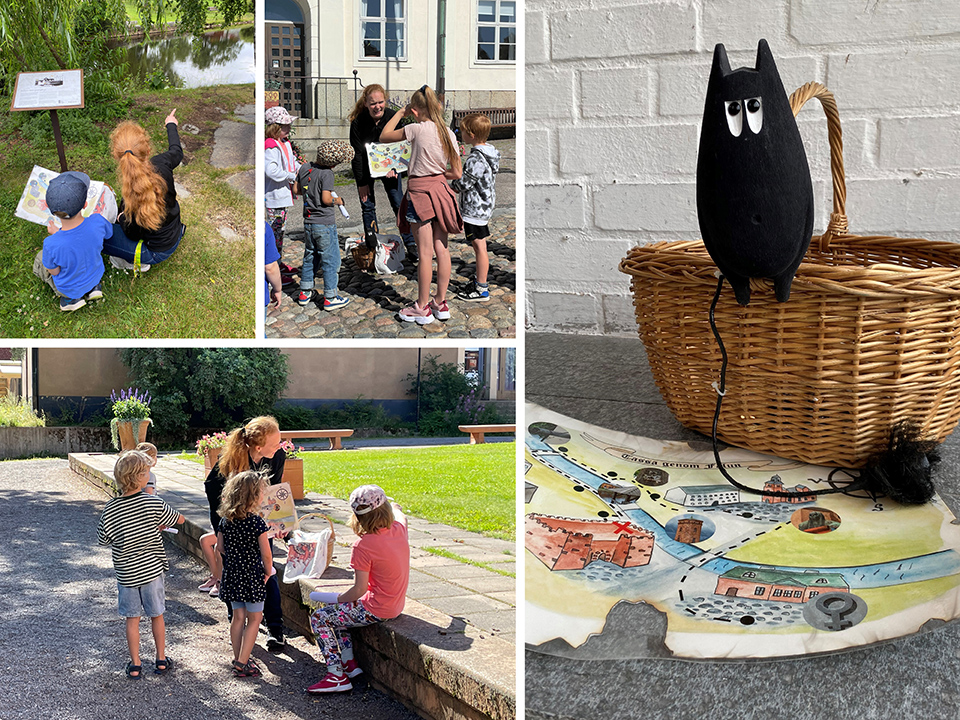 City tour for children: Pawing around Falun
Date: June 30
7, 14, 21, 28 July
4, 11 August
Time: 10.15, about 1 hour
Price: SEK 50/person
Buy a ticket
NOTE. Participating children must be accompanied by a responsible adult during the hike.
Rec. age 4-10 years.
The blackbird has hidden a treasure and does not want to tell where it is. Fortunately, we got a map! A city walk for children where we playfully discover and explore the city and its history. Come along and look for the treasure!
The trip is a repeat of last summer's popular historical treasure hunt.
Tassa through Falun came in joint second place in the "Pedagogical Award of the Year".
Start outside the Dalarna museum.
Viewing for children: Paw through the museum
Date(s): 9, 16, 23, 30 July
Time: 11.30, about 1 hour
Price: 95 SEK
Buy a ticket
Rec. age 4-8 years.
Darksuggan's animal companions can be found throughout the museum, painted in paintings or as sculptures and objects. Join our little creature and help her find all her friends again.
With our mischievous dark sow sitting on the guide's basket, we discover
the museum together and get to learn more about Dalarna and its history in a playful way.
Did you wade through Falun last year?
Now comes the independent sequel Tassa through the museum.
Accompanying guardian joins for free.
Book a guided tourg
Get more out of your museum visit
Through a viewing of our exhibitions, you will gain an in-depth knowledge of Dalarna's cultural history.
We offer viewings for, for example, school classes, SFI, associations, tourist trips and private parties.
The recommended maximum size for a group is 20 people.
Send your booking request to bokning@dalarnasmuseum.se
Price for groups:
Existing viewings during regular opening hours SEK 2000 (group of 10-20 people).
Customized viewings and groups of more or less than 10-20 people according to quotation.