In our calendar you will find programs that are arranged both in the museum, digitally and outside the county. See ours calendar for more programs.
Here you will find tickets for our eventsg
Reservation for any changes, modifications or canceled programs.
Things that talk: Walking axes, long, short, chubby, blunt
Date: 10 October
Time: 17.00-19.00
Price: SEK 175 / person
Shown by Jenny Karlsson
Note! The program Things that speak is in our object magazine "Tallen" with address Krontallsvägen 3, Falun.
Take part in the story surrounding the first archaeological objects in our collections. How was the collection done in the mid-1800s? You will get to know number 1 to number 100, or as far as we go.
Many of the first items are precisely step axes, why is that? And what exactly is a step ax? Get to know some of our step axes, and marvel at how well balanced and finely shaped they are.
Maybe you can also take a look at our only rune stone and a delicious tombstone.
Lunch screening: Radiant and Dressed in Dalarna again
Date: 12 October
Time: 12.00-13.00
Shown by Anna Linnea Liljeholm and Anna-Karin Jobs Arnberg
Pre-registration required.
Sign up here.
Patch and Cook with Sashiko
Date: 14 October
Time: 14.00-17.00
Learn the basics of the millennia-old Japanese embroidery technique.
Johan 'Dye for indigo' Åberg guides you through the different stitches, shows antique textiles from his collection, books etc. Bring a torn garment, preferably a pair of jeans. Needle, thread and other things are available.
No previous knowledge required.
Coffee is served during the break and there is also the opportunity to see the exhibition in the art gallery.
Limited number of seats.
Pre-registration required.
Sign up here.
Friday matinee: Falun in the 50s
Date: 27 October
Time: 13.00
Price: Free
Film showing in the auditorium at Dalarna museum with documentary film from the past, last Friday of every month.

Free entry, welcome! Doors open at 13.00 p.m., limited number of places.
High and low - The forest
Date(s): October 29
Time: at 14:00-15:00
Lecturer: Karin Perers
Come to the auditorium at Dalarna museum or follow live via YouTube.
Link to the show is coming
The forest and man in interaction
through centuries
The story of the family forestry in Dalarna
For as long as people have lived in valley villages, the forests have been important for everyday life and faith in the future. Karin Perers, chairman of the forest owner cooperative Mellanskog, talks about forestry through the ages.
A hybrid lecture series from the Dalarna Museum and the Dalarna Antiquities and Homeland Association. You can watch the lectures both on site in the auditorium at Dalarna museum and digitally streamed via YouTube. You can find a link on the website in the calendar and in the events on Facebook closer to the current date.
Autumn holidays at the museum
Date(s): 31 October – 5 November
Time: Program coming
Price:
Program and info to come.
Workshop – Radiant again
Date: November 5
At:
A workshop based on Åter Stråla.
More info to come
Family Sunday: Folk beliefs
Date: November 5
Time: 12.30-15.00
Price: SEK 50 / person
Family Sunday on November 5 begins with us deepening our knowledge of folk beliefs by taking a closer look at some famous beings. We also talk about what the functions of these beings were in the past in the world. The children can then create their own imaginative creatures in the form of stick puppets. We use paper, scissors, paint and a little creativity.
During the autumn family Sundays, we work with themes that draw inspiration from our collections and exhibitions. The program begins with showing someone in our exhibitions, then children and adults work together in our workshop with creative creation, and experiment with different materials and techniques.
Recommended age from 5 years accompanied by an adult.
Keep an eye on the website and social media for an updated programme.
CURRENT AND UPCOMING EXHIBITIONS.
Date: June 17-September 30
Dressed in art
When 1800th-century artists went to Dalarna to depict the picturesque valley people, the parish costume was in focus. There were national romantic idealizations but also cool women who smoke pipes. During the 1900th century, both Salvation Army soldiers and the occasional physiotherapist were depicted in parish garb.
Old lady with a pipe, painted by Sam Uhrdin
Date: September 15 - November 12
Karin Ferner - EXTRA EVERYTHING and a little more - Lad, slims and crowns in a spirit of recycling
An exhibition of jewelery and objects with renewal and reuse of colour, form, feeling, tradition and beauty. All with an unfailing focus on Dalarna.
Photo: Ingela Sannesjö
Date: September 30 - November 5
Shine Again
Nysta - History, contemporary, future is a project developed by Art Promotion Dalarna together with Dalarna museum and is built on our separate interests in and ongoing deepening in textiles and textile production. The museum stands with its archive and collections for the transmission of the textile's historical heritage, while Art Promotion's involvement is in contemporary art.
Date: 16 December -20 January 2024
DalaKonst 23
Dalarna Art Association's annual jury-judged exhibition.
GUIDED TOURS
On your own you go:
The Lovely Tour and The Terrible Tour – two hikes for children in the world heritage city of Falun
Start and finish at the Dalarna museum entrance.
Go on a journey of discovery with Berguven or the goat Gull-Viva!
With the help of a map or via an app on your mobile phone, you get exciting and fun facts about the places you are.
Text and image Agneta Barle & Titti Lorentzson.
The hikes have been developed with support from the Danish Agency for Growth.
Paw through the museum
Date(s): September 10 (sold out), October 1,
November 12, December 28
Time: at 11.15
Price: SEK 95/child
Buy a ticket
Darksuggan's animal companions can be found throughout the museum, painted in paintings or as sculptures and objects. Join our little creature and help her find all her friends again. With our mischievous dark sow sitting on the guide's basket, we discover the museum together and get to learn more about Dalarna and its history in a playful way. Accompanying guardian joins for free. Did you wade through Falun last year? Now comes the independent sequel Tassa through the museum.
Surely you haven't missed that Dalarna museum's shop presents artisans from Dalarna.
Craftsman:
Are you a craftsman and interested?
Mail to: butiken@dalarnasmuseum.se
mark the email with Pop-up
The senior university
Lectures at the Dalarna museum
September 12 at 14.00 p.m
Carolingian religious life and the misery of prisoners – the Carolingians in Russia 1700-1723.
The lecture deals with the fate of the Carolines in Russia, the capture and deportation to Siberia. An important aspect is the faith they carried with them, the Evangelical-Lutheran.
Lecturer Christer Arvidson, assistant professor
October 10 at 14.00 p.m
Good diet for us seniors
How should we seniors plan our meals to feel good and have good health?
Lecturer Malin Holmberg, dietitian Falu municipality,
explains why eating right is so important to our well-being.
November 14 at 14.00 p.m
Gustav Fröding, the sad spreader of joy
Fröding's lyrics are still alive and touching today. There are good explanations for that.
Lecturer Göran Stenback, former high school teacher.
December 12 at 14.00 p.m
The governor of Dalarna tells
Governor Helena Höij talks about her first year in the service of the valley people. What has happened and what will happen in 2024?
The lecture is presented by Senior University Dalarna, in collaboration with Dalarna Museum and Folkuniversitetet Dalarna.
The lecture is free of charge and open to everyone.
Welcome!
Croki model drawing
Open sketching and model drawing at Dalarna museum i
Falun, Rättvik's cultural center, and Smedjebacken's library.

SEK 60 is paid on site
(55 SEK for the model, 5 SEK for the web).
Today's model and other info: model drawing.se
Dalarnas museum, Falun at 12.00
26/8, 9/9, 23/9, 7/10
21 / 10, 18 / 11
Rättvik cultural center at 12.00
16/9, 14/10, 11/11
Smedjebacken's library at 14.00 p.m
16/9, 14/10, 11/11, 9/12

The cultural journey
The Dalarna Museum is part of The cultural journey. Are you interested in visiting more of Dalarna's cultural-historical destinations? Buy the culture pass as
is filled with bargains!
Avestan Art
The Carl Larsson farm
Dalarna Museum
Falu Mine
Ornässtugan
Hildasholm
Nils Olsson
The Wrath Museum
The Porphyry Museum

The passport is valid for two years from the date of purchase.
Price 125: -
Read more about the Culture Journey at Visit Dalarna
The cultural journey
Dalarna art trail
Plan this summer's art trip
around Dalarna!
This year's exhibition program will be presented in May,
so warmly welcome back then to get started
plan this summer's art trip around Dalarna!
For the best view of what is happening see facebook.com/dalarnaarttrail
instagram.com/dalarnaarttrail
> Here you will also find tips on other strawberry places along the Dalarna Art Trail.
The magazine move
In 2019, the museum's warehouse relocation began.
The museum's magazine has been given new, better premises for the purpose. On "Tallen" everything will have its place when the move is complete.
The find in Skattungbyn
Listen to an interview on Radio Dalarna with archaeologist David Fahlberg who talks about new finds in Skattungbyn.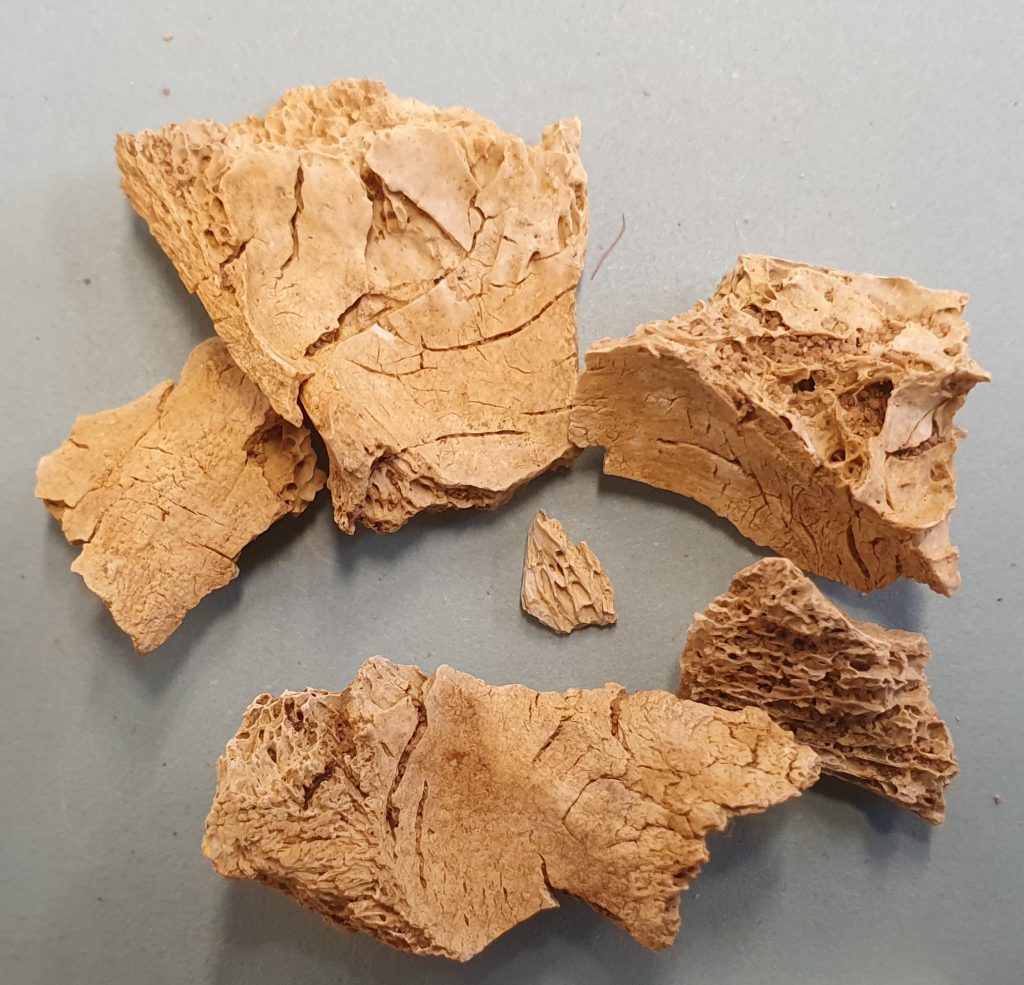 Jewish traces in the history of Dalarna
This is the first proper study carried out on the historical presence of the Jewish minority in Dalarna. And it offers interesting content. When the study was initiated through a discussion between Region Dalarna's Culture and Education Administration and Dalarna's museum about one of the national minorities' presence in the region, it was clear that it was an opportunity to go through and strengthen a state of knowledge about part of Dalarna's history that has been quite lean. For a cultural history museum, it is part of society's mission to explore the past and convey to the outside world what is found. The connections between yesterday, today and tomorrow are part of everyday life, as well as the fact that knowledge and learning have an obvious place in our community.
Scholarship to apply for

Artist scholarship from Ragnar and Birgit Åhlén's foundation for art in Dalarna

Ragnar and Birgit Åhlén's foundation for art in Dalarna aims to promote scientific research on art in Dalarna. As part of this, the foundation annually awards one or more scholarships to young aspiring artists for their education. The requirement is that the applicant originates from or conducts his business in Dalarna.

In 2023, the distributable amount amounts to SEK 25.

Your application should include a CV, information on how a possible scholarship will be used and photos and / or other descriptions of your art. No special application form is available.

You are welcome to send your application to one of the addresses below no later than October 1, 2023.

Ragnar and Birgit Åhlén's foundation for art in Dalarna
Scholarship 2022
Dalarna Museum
Box 22
791 21 Falun

Email address: ahlenstiftelsen@dalarnasmuseum.se