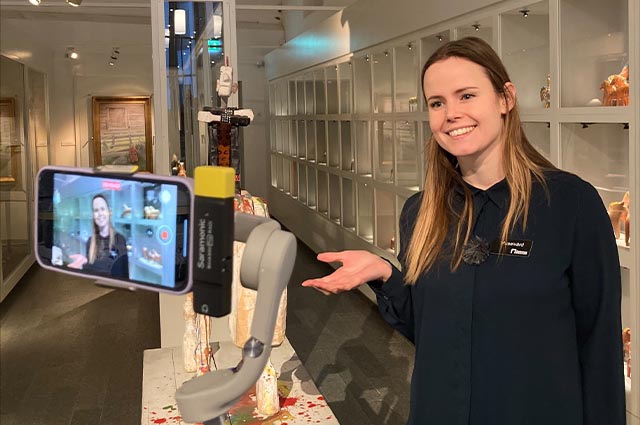 The history of Sweden
Digital teaching resource
How can a Viking treasure found in Mora teach you more about hygiene in the Viking Age? And how did a pilgrimage mark from France end up in Dalarna? You can learn about this and much more via the Dalarna Museum's lessons on the digital teaching resource Sweden's history.
Sweden's History is a new, national investment in the history subject for compulsory school and is launched by the State Historical Museums, Dalarna Museum and sixteen other museums from all over the country.
With the museums' collections as a base, all students and teachers are offered an interactive teaching resource, which is based on the curriculum and which has been developed in close collaboration with the school. The resource is available to everyone and free for everyone. The history of Sweden is a source of fun-filled learning, where students gain knowledge of history, while building the ability to critically examine and history awareness.
Our hope is that schools around the country will see The history of Sweden as a valuable asset in teaching.
Color a valley painting
Valley painting refers to a popular decorative painting, which first appeared on furniture but later wandered out on the walls of well-to-do farmers.
Dalmåleriet is perhaps one of the most unique in Swedish folk art and reaches its peak around the turn of the century 1800.
Here you can download and print valley paintings in pdf.