Do you have questions about objects?
Submit it via form.
Search the museum's collections at DigitalMuseum.
Historical treasures
The museum's collections consist of approximately 150 objects. Most of the collection consists of objects from the 000th-17s. Most objects are placed in magazines where they are safely stored for posterity where we ensure that future generations can learn more about how to live, live and move in Dalarna. In the museum's public exhibitions, there is a representative selection from different object categories and from different times.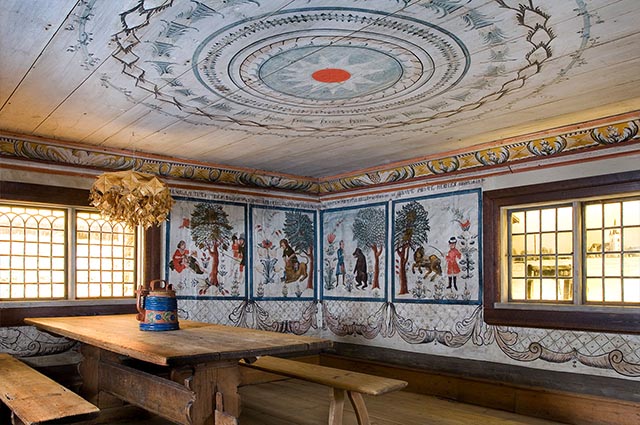 Valley painting
A large collection of murals and furniture by valley painters can be found in the museum's exhibitions and magazines. Most famous painters are represented here and also a number who are still unidentified.
Dala horses
The museum's collections of Dala horses were modest before a special permanent exhibition opened in 2009 after Dalarnas Försäkringsbolags Kulturstiftelse bought the couple Holst's Dala horse museum in Dala-Järna. After active additions, it is now representative and is also the largest public Dala horse collection.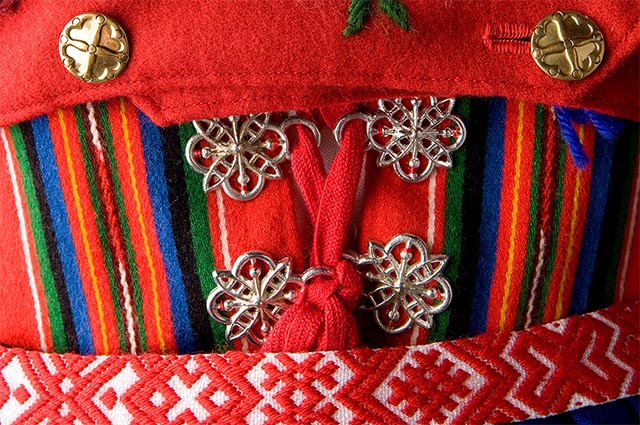 Sock suits and textiles
Among the first things that attracted attention when Dalarnas Fornminnesförening was formed in 1862 was the collection of parish costumes. First in the form of dolls but soon also original garments. The collection now has a rich selection of costume variants from Dalarna parishes. There are also interior textiles in various weaving techniques. The collection of two-end knitted garments is unique with two gloves from the 1600th century as the oldest objects.